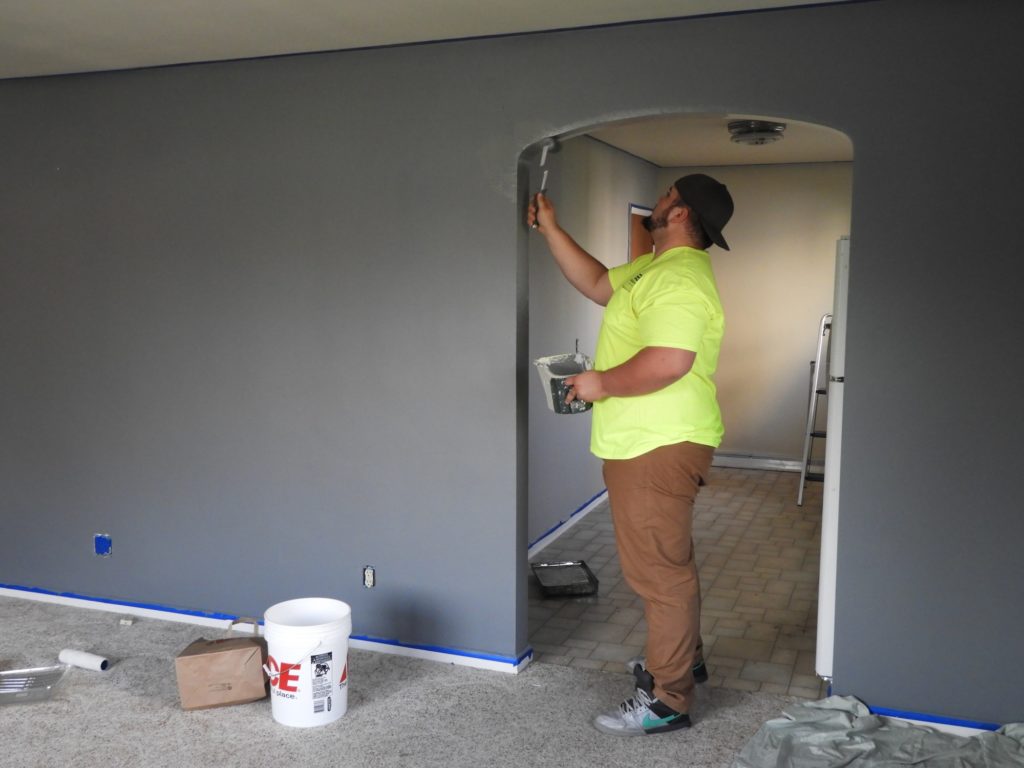 Do you want to hire a group of Jacksonville painters to improve the look of your home? To get matched with the most qualified painting professionals, you need to plan ahead of time and know what steps to take to hire the right contractors.
So, what's the easiest way to find local painters? Take a look at these tips to find painting contractors from your neighborhood.
1. Get Referrals From Friends and Family Members to Find Local Painters
Did your friend or family member had a recent paint job? Your research process to find top-notch Jacksonville painters begins with people you know.
Get contact details from your friends and family members to find quality house painters. This makes it easier for you to discover qualified house painters you can trust with your home and to provide you with amazing service.
There is a good chance that someone from your circle had a good experience with a house painter. So, this is an effective way for you to connect with a contractor and to get more information about their past painting projects.
Does the contractor have a website? If the painting contractors have a website, you can send them an email to get more details about the range of services they offer.
2. Use Established Painters for Your Project
Adding new paint color to your home is an important task for established painting contractors. Established painters serve as a significant part of your local community.
They are more trustworthy, they stand behind their work, and ready to tackle any painting project you have on hand. These are the ideal contractors that you can rely on for repeat business or maintain long-term relationships for painting services you want in the future.
Upon your request, established painting contractors are eager to show you their portfolio. To confirm their reputation, they will be ready to share the information you need and to go above and beyond to give you a great service.
Established painters have the skill and knowledge to make the right preparations for your painting projects and to execute a long-lasting paint finishes for your home.
3. Learn If They Have Licenses
Make sure you find Jacksonville painters with the right licensing and insurance. The main reason for this important step is to ensure your protection.
Hiring an unlicensed professional is a high-risk move where you're held legally and financially responsible for incidents that occur on your property. If you contract with a painter that is not licensed or insured, you're liable for injuries they sustain while painting your home.
You could be in an awkward situation where you're responsible for covering the medical costs of a worker's injuries. You might also have to pay to repair the damage done to your home.
So, you should consider working with legitimate and licensed painters with adequate insurance to protect your interest as well as their own. Hiring licensed contractors also give you peace of mind they meet industry standards.
You need to contact painters with valid licensing and insurance. You can also use sources on the Internet to verify the licensing information of contractors you want to hire.
You can check online records that confirm that a painter's license is valid and also current.
4. Schedule an Interview
Once you gather information about skillful painters, you need to meet them in person to determine if they're the best professionals for your project. You need to ask the painters how long they've been in business, if they have a warranty, how they will paint your home, and the type of equipment and supplies they will bring to your home.
How will they manage the cleanup process after the completion of your project? This is an essential question you also need to ask, so you can know what to expect when the painters come to your home to start your project.
Prepare a list of common questions to ask contractors during the interview. The questions you ask these contractors give you an idea of their level of professionalism and make it easier for you to know if you're dealing with reliable people.
Additionally, pay attention to the way the contractors return your phone calls and if they stick to their appointments. This is another way for you to know that you're communicating with quality professionals that you can trust to work on your property.
Think about the things you want to accomplish with your property and hire the house painters that fit your criterion.
5. Ask Them for an Estimate
Make sure your painting project is affordable. You need to collect different quotes from several painting contractors to figure out which professional is the right fit for you.
You should also get an estimate if you don't want to pay for a service that's beyond your budget. Consider the scope of your painting project and find out how long it will take the contractors to finish the job.
If the contractors give you an appropriate time frame to complete your home improvement project, these could be the best professionals for you.
Enjoy Your Fresh Painted Home
Follow these 5 easy steps to hire the best local painters that will exceed your expectations. There are painting contractors that specialize in various styles and techniques, so you need to do your research to find the right professionals for your painting job.
Do you want to hire a team of residential painters for your home improvement project? If you want to upgrade your home, you can schedule your house painting estimate on our website.