Interior Painting Process
Transform your home or business interior with new paint from Croc Painting.
UNDERSTANDING THE INTERIOR PAINTING PROCESS
Have you ever decided to paint a room of your home? If you have, you know that it doesn't always turn out the way you envisioned. The color may look much different than you expected once applied, or you peel off the masking tape, along with a big strip of the new paint.
Skip the frustration of trying to paint your interior rooms yourself. Hire the expert painters at Croc Painting Company for your interior painting project.
Getting the look you want for your interior room walls takes painting expertise that begins with tedious prep work and finishes with intricate, detailed touches. When you understand what our expert painters do through the entire interior painting process, it may make it easier to make that call to have us complete your next interior painting project. Here is a basic outline of the process we use to get the best results for all our satisfied customers.
Pre-Painting ChecklistsThe following will assist us in completing our work properly and efficiently. Please read carefully.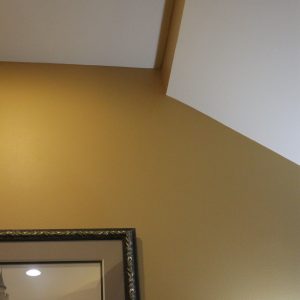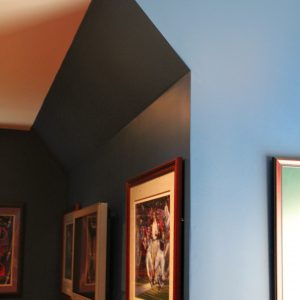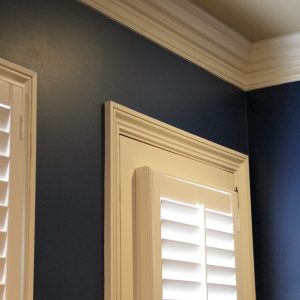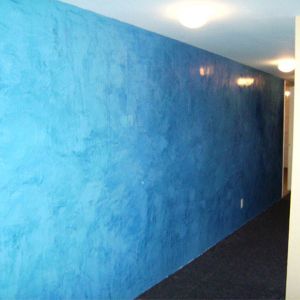 Interior painting is a fun, and relatively easy, way to freshen up the look and feel inside your home. There are so many different things that can be down with interior painting projects, but we are personally big fans of the accent wall. When done well, and accent wall can make a space feel larger, brighten up a room and it can certainly add some personality to your home. Take some time to think about your painting project and choose your accent wall wisely. We've talked with our professional painters, and here are some of their favorite tips for creating an accent wall.
Choose a wall with purpose. When you paint an accent wall, your eyes will automatically be drawn to the color. Think about where you want people to look when they enter that space. Consider drawing attending to something like a window to the back yard, or a far wall to make the room look longer.
Think beyond the walls. You don't always have to accent just a wall either. Consider popping out an arch, the ceiling, or entry way or other section of your home by adding an accent color.
Consider color theory. When picking a color, think about how warm hues (red, oranges and yellows) will pull a wall towards the eye, and cool hues (blue, green, purple) can push the wall away. Color theory selection can help you balance a room by playing with the visual tricks.
Ready to go bold with your accent wall? It's time to give the professionals at Croc Painting Company a phone call. If you need help picking the location and the color of your accent wall, our painting experts will happily work through this decision with you.
Room Prep
You will be given the option to prep the room or rooms yourself or we can do it for you. This involves moving the furniture away from the walls to the center of the room, along with all window dressings.
Masking
All doors, windows and fixtures that will not be painted will be masked for protection. Floors and furniture will be covered with plastic to protect them from paint splatter. Wood floors may need extra protection; rosin paper adds an extra layer and reduce any chances of scratches.
Cleaning
All surfaces to be painted will be cleaned to remove any dirt or dust that could affect the painting process. This helps improve the paint adhesion and extend the life of the paint.
Caulking
Any cracks between windows, doors or trim that need sealing will be caulked before we begin painting.
Loose Paint
Any loose paint on the surfaces will be scraped and removed to ensure a smooth surface for paint adhesion. Any areas that need additional smoothing will be sanded.
Painting
For a cohesive look, ceilings are usually sprayed while walls are done using rollers. We apply two coats to the walls in even, complete strokes for a professional finish. Our expert painters know the tricks to ensuring no lines or breaks in the surface are noticeable using our tested techniques.
Cutting In
The process of cutting in or painting the edges in a room is the most difficult and important aspect to a professional finish. Using the right brush and technique can make a big difference in the overall look of a room. Our expert painters know how to use the best techniques for cutting in for a fantastic finish.
Clean Up
We are not finished painting until every piece of masking tape, plastic, resin paper and equipment is gone from your home or business. You will not be left with a mess from our crews like many other painting companies.
Inspection
When the project is completed, the crew foreman will inspect the work of his crew and fix any issues before doing a final inspection with you. Once you are completely satisfied after your inspection, we will finalize the job, bid you farewell.  
TIPS FROM THE PROFESSIONALS
If you decide to paint on your own, realize that you have a big task ahead to do it right. Here are a few tips from our professional painters to help you along:
Use quality brushes and rollers. The equipment you use will make a big difference in the quality of the paint finish.
Always do two coats of paint. Nothing is more frustrating than realizing that the new paint did not completely cover the old paint. We always use two coats of paint and so should you.
Prep carefully. Most amateur painters will need to carefully mask their rooms to get good results. Slowly and carefully mask your edges with painter's tape, making sure each line is straight.
Take your time. Don't expect painting a room to only take a few hours. You need to get the room properly prepped then take your time with the painting. Rushing through will undoubtedly end with poor results.
LET US TACKLE YOUR NEXT INTERIOR PAINTING PROJECT
You have better ways to spend your time than trying to paint the rooms of your home or business. Let our expert painters tackle your next interior painting project. We can help with color consulting before you begin and ensure that your rooms look stunning once we are done.
Give us a call today at Croc Painting Company to schedule a free estimate for your next interior painting project. One of our friendly team members is waiting for your call at (480) 800-8499.