Our goal is to meet 100% of your expectations for every painting project we complete for you.
WHAT TO EXPECT DURING YOUR PAINTING PROJECT WITH CROC PAINTING COMPANY
When you hire our expert team at The Croc Painting Company, we want you to be thrilled with every phase of your painting project.
From the planning stage through the actual work, cleanup, and final inspection, we want you to be 100% satisfied with our work. We guarantee your satisfaction and to help ensure we meet our guarantee, every detail is carefully planned to meet your needs and vision.
Whether you are repainting the den in your home or painting your new commercial building before the exciting grand opening event, you can trust our team to do the job right from start to finish. We ensure that every project is completed to your specifications, on schedule, by adhering to a carefully designed system. As with almost any project, having strict guidelines is imperative for consistent, excellent results.
Here are our guidelines to meet all your expectations for your next painting project.
DURING YOUR PAINTING PROJECT
Day One. The first day of your painting project will start with our crew coming to your home or business at the appointed time. In many cases, this will be in the morning, usually between 7:30-8:30 am. You will meet the crew foreman and the rest of the painting team. You can rest assured that all our painters are trustworthy. We only hire exceptional painters who have passed a background check, e-verify, and a drug test.
Day One and beyond. Once you meet our crew, feel free to ask the foreman any questions you may have and voice any concerns. We want to ensure all your expectations are met during and after the project is completed. Our project manager will oversee the project, checking the quality and progress of our crew.
Final Day. Once the project is complete, the crew foreman will do a final inspection with you to ensure every detail meets your expectations. Once we are assured of your 100% satisfaction, our crew will clean up the site. We will leave you with a customer satisfaction survey and we appreciate your feedback and your online review.
After the project. Your paint job is guaranteed under our customer satisfaction warranty. If for any reason you are not satisfied with any aspect of our painting service, call us right away. We will do everything we can to resolve any issues and ensure your complete satisfaction.
Pre-Painting Checklists
To make sure your house painting project goes smoothly and efficiently, download and review these pre-painting checklist to be ready for day one.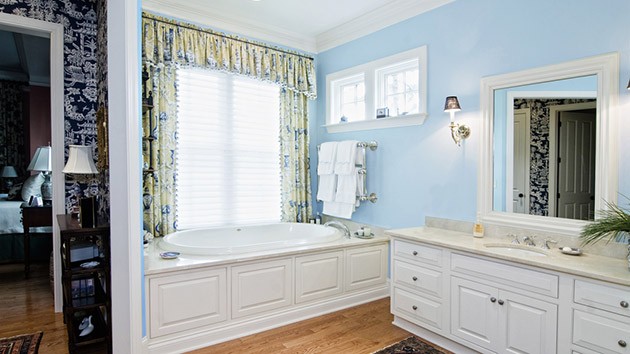 Interior Pre-Painting Checklist
To make sure your interior painting project goes smoothly and efficiently, review the pre-painting checklist to be ready for day one.
Exterior Pre-Painting Checklist
Be ready for day one of your exterior painting project by following the outlined recommendations on our pre-painting checklist.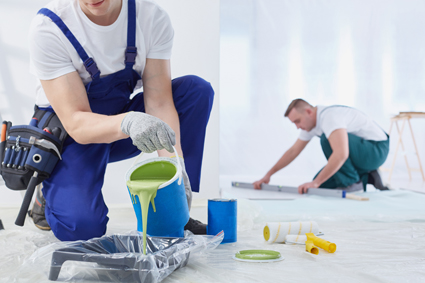 Call Croc Painting Company For A Free Estimate
We offer free estimates for our customers on all painting projects. You can call our office to schedule a quote for your next project. We can usually complete estimates within 48 hours, with exact appointment times, not appointment "windows". Our estimators always strive to be on time as we know your time is valuable.
During your estimate, our estimator will ask questions about the project as well as answer any questions you have. Seeing the site helps us create an accurate quote and understand any issues that may need to be addressed. We will leave you with a written quote – there is no need to feel pressured to schedule your project at this time. At your convenience, you can review this information and the references we will give you.
When you decide to choose Croc Painting Company for your painting project, just give us a call at 480.800.8499. We will schedule your painting project, discuss payment procedures, and offer a color consultation. Once everything is confirmed for the project, we will contact you with an official outline of the painting project for you to review before day one of the project.