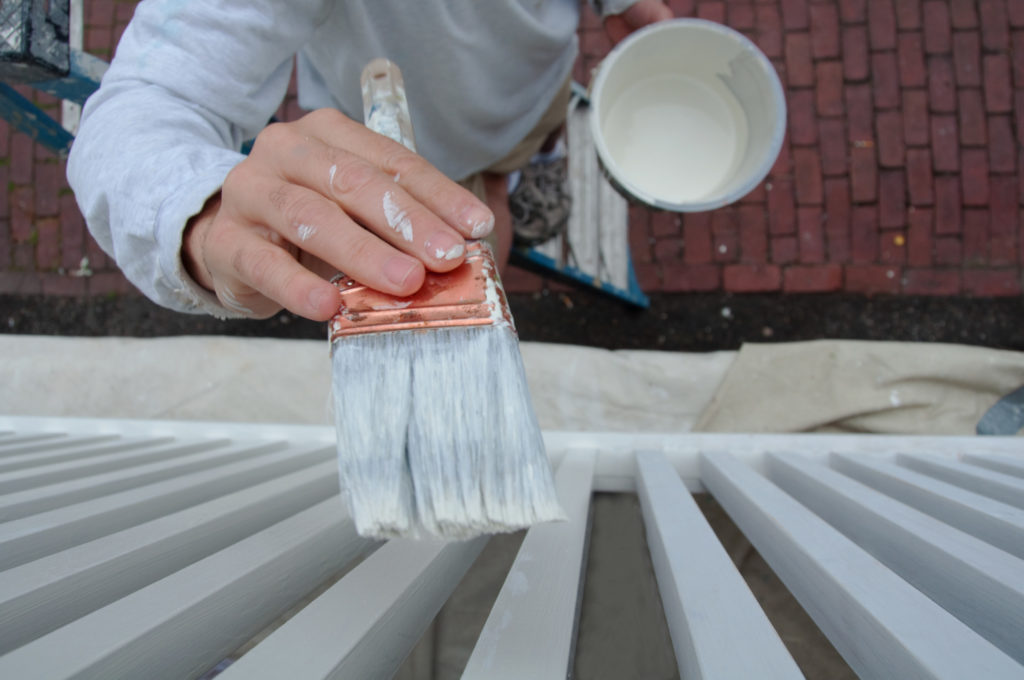 You know that ownership requires constant maintenance and upgrades. Otherwise, you aren't making the most out of your investment.
One of the best ways to update your home is to hire a painting contractor and refresh your color. A new paint job will help you keep up with interior design trends and can make your home look brand new.
Before hiring a painting company, consider the most important questions to ask contractors. With their answers, you'll be able to determine which contractor is best for your job.
What Is Your Background and Experience?
Before you get started, you should ask professional painting companies for their background and experience. Even if the company is new, see what kind of licenses and certifications they have. At a minimum, the contractor should be licensed with the state.
If your home was built before 1978, you'll need to make sure the paint company follows the EPA Lead Renovation, Repair, and Painting Rule (RRP). This means the company's contractors are trained to follow safety practices within homes that may contain lead.
Make sure their experience matches what you're looking for. If your paint job is the exterior of a home, you'll want to make sure their experience includes outdoor paint jobs.
You may also wish to find a company with specific services like color consulting and popcorn ceiling removal.
Do You Have Testimonials and References?
The best indication of a successful company is happy customers. Ask to see firsthand testimonials as well as a list of references. A great company may even put you in contact with homeowners who've hired them recently.
If you do get to see or hear testimonials, make sure you evaluate them for authenticity. Are the company reviews specific and realistic? If you're put in touch with past customers, ask them what was most successful about their project.
Even if the company doesn't offer referrals, you can look online to see if there are any customer reviews. Try searching Google and Facebook and as always, double-check for authenticity. Pay attention to the reviews from customers who had similar projects to yours.
What Is Your Prepping Process?
A solid prepping process ensures that you'll receive the best paint job possible. Find out if the paint company has a standard procedure that they use for all customers.
Prepping should include laying down tarps or removing furniture and plants. A solid prep process will also include caulking, taping down edges, and sanding down walls for the smoothest finish.
What Type of Materials Do You Use?
Ask your contractor for a specific list of materials they will use for your job. The key is to see if they'll customize the products to your needs. You don't want a painter who pushes their favorite indoor paint brand when you're hiring for an outdoor paint job.
You also want to make sure the contractor isn't just choosing the cheapest option to help cut costs for themselves. Ask for a list of primers and paints they plan to use so you can do your research. You don't necessarily need the most expensive option, but they should be using products that are recommended by professionals and customers.
Do You Offer a Free Estimate?
Not all painting companies will offer a free estimate. Those that do can help you determine accurate costs before committing to a contract.
Try to find a company that offers in-home estimates rather than over the phone. This way, they'll see your home and better understand the scope of your project. Through seeing your space, they can determine the equipment and materials they'll need as well as the number of painters who will be on the job.
What Are Your Safety Procedures?
Painting companies should carry General Business Liability insurance to protect you in case they cause accidental damage. Ask about their policy and how much their policy will cover.
As a good rule of thumb, they should have at least a $1 million limit. This means you'll be protected and won't have to pay for damage, such as spilled paint or worse.
When it comes to safety, you should also find out how many painters they will have on a job. A crowded workspace means workers may be more prone to accidents.
You can also ask about the painting company's training program. Will the people on your job site be seasoned professionals who understand the best techniques and procedures?
What Can I Expect for Budget and Timeline?
Before you sign a painting contract, try to get a sense of the budget and timeline. The company may offer a great deal, but they could end up coming in and out of your home for weeks.
Many companies won't be able to offer an exact estimate, especially if they don't offer an in-home consultation. However, they should be willing to provide a cost range and explain how they've developed their numbers.
Think through your needs regarding cost, time, and quality. Even if a company is offering a price slightly out of your budget, it may be using higher quality materials.
With this question, you can also find out how long the contractor will spend on cleaning up after a job is complete.
Hiring the Best Painting Contractor for Your Job
Hiring the best contractor for your job requires research and focus. Before you search for residential painting companies, determine your budget and timeline.
Consider additional needs, including quality and customer service. Asking the right questions will help you find the best painting contractor for your job.
Contact Croc Painting Company today for more help planning and executing your next paint job.