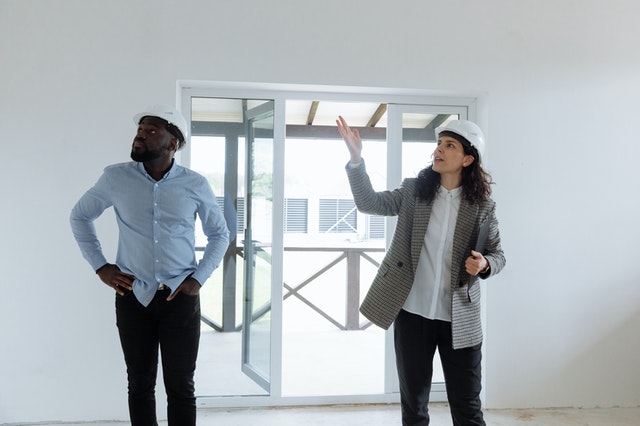 Popcorn ceilings used to be the rave at one time. However, if you still have this design in your home, you are probably thinking of getting rid of it. Popcorn ceilings, with their unique appearance, became popular because they were suitable for hiding imperfections on the ceiling. It had enormous acoustic properties that helped to reduce noise.
But the popcorn ceiling's association with asbestos – a cancer-causing agent – has damaged their popularity. Also, the textured finish of the popcorn ceiling makes them hard to paint. Another issue with popcorn ceilings is repairing them when damaged; you often need to replace the entire ceiling if just one section is damaged.
Popcorn ceilings are also a magnet for dust and debris. Yet, at the same time, they are hard to clean. The cottage cheese appearance of the ceiling does not lend itself well to being wiped with a cloth or vacuuming. On top of this, they start to flake and crumble as they get old, coating your home with annoying debris.
For these reasons, you are on the right path if you have decided to get rid of your popcorn ceiling. Replacing the ceiling will let you install a more versatile option. You can reduce the amount of effort needed to keep your ceiling clean. You will also improve the indoor air quality of your home.
But removing a popcorn ceiling is not as simple as tearing it down. Ceilings are expansive structures, and removing the entire surface is labor-intensive. Secondly, you don't want to incur more costs when removing a popcorn ceiling. But this is what will happen when you do the job by yourself. That is because your ceiling is likely to get damaged.
As SGI Phoenix says, to remove the popcorn ceiling in your home, you need help from a professional, and below you will find why.
Why you should hire a professional for popcorn ceiling removal
Getting rid of your popcorn ceiling is the most affordable way to redo the interior of your home. This small step will give you control of the lighting inside your home and create a tidy and easy to decorate space. Here are the reasons why you need a pro for this job.
1.     Avoid exposure to toxic chemicals
Popcorn ceilings often contain asbestos – a known carcinogen. But most times, it stays locked inside the ceiling material. But once it becomes airborne, asbestos can be inhaled, and that is when it becomes toxic. The probability of asbestos becoming airborne is multiplied several times during popcorn ceiling removal. In addition to asbestos, there could be lead in your ceiling. Having a professional asbestos removal company do the ceiling removal protects you and your family from asbestos inhalation and lead poisoning.
2.     Avoid damage to your ceiling
Behind your popcorn ceiling, there is likely a drywall surface. What you want during popcorn ceiling removal is to get rid of the ceiling without affecting the drywall. But it's hard to scrape off a popcorn ceiling without damaging the drywall behind it. If you don't know what you are doing, you will damage the drywall and incur additional costs. Replacing drywall costs more money than you will pay a professional to remove the popcorn ceiling in your home.
3.     Avoid injury and save yourself the stress
Removing a popcorn ceiling is a labor-intensive process that requires you to perch on a ladder for extended periods. Standing on a ladder, your head at an angle, your face towards the ceiling, and your arms raised most of the time is not something you want to do unless you are used to physical exertion. But this is only part of the task; you also need to decorate the ceiling after removing the popcorn material. You can save time and avoid injury by getting a professional to do the job.
4.     They have the skills and tools
It is necessary to use the right tools when removing a popcorn ceiling. But it is unlikely that you will need those tools once you remove the ceiling. Professionals already have the devices to remove the ceiling and charge far less than it will cost you to buy those tools and remove the ceiling yourself. A pro also knows the proper steps to follow when removing a popcorn ceiling; they do it often. The pro offers an outcome that is 100% guaranteed.
5.     You get quality advice
You may already have an idea of what you want to do with your ceiling once the popcorn material is gone. But a professional will expand your options. They will assess your ceiling and the entire home. Based on the design of the house and your goals, they can advise you on the best alternatives. Hiring a professional helps you make decisions with long-term benefits.
Croc Painting uses an effective interior painting process, provides color consultation, and meets with homeowners every step of the way.
We are now serving clients in Phoenix East Valley. Schedule your free quote now to learn what the Croc Painting Company can do for your home.