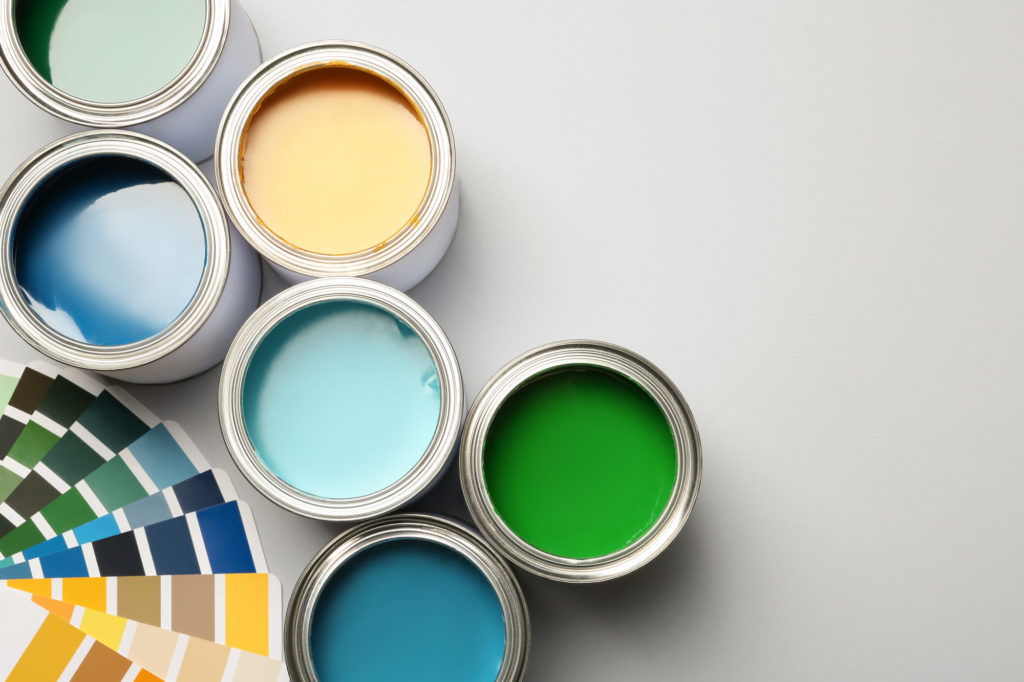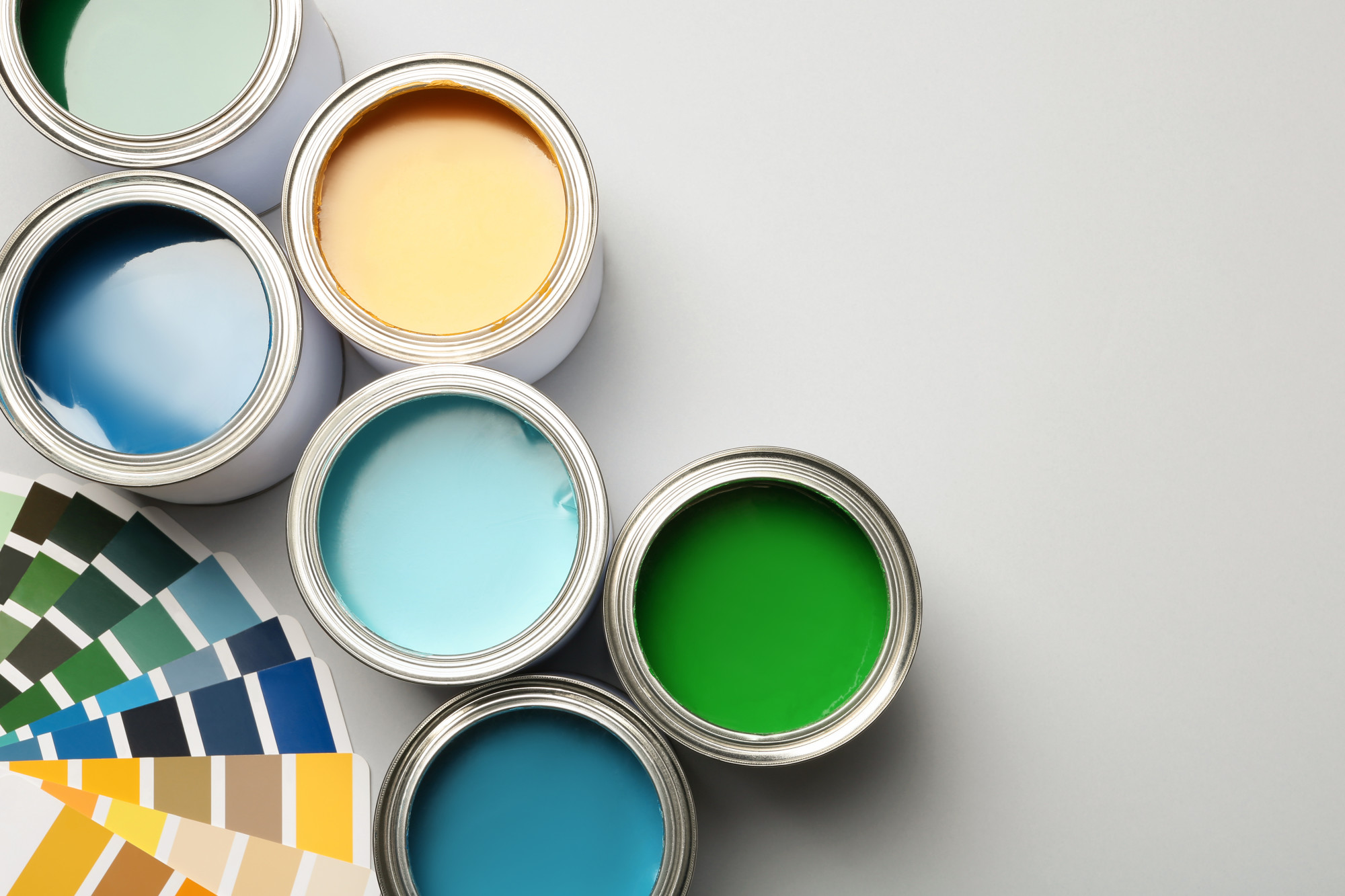 Is your home looking a little drab? If you want to spruce up your house with some paint, it's important to know where to start. Choosing a color palette helps your design flow from room to room, creating a magazine-worthy look.
If you're wondering how to choose the right paint colors, we can help. This guide outlines everything you need to know about choosing an interior color scheme for your home.
Read on, and we'll walk you through the process.
Key Steps to Take Beforehand
Choosing the right color palette for your home isn't easy since there's so much to consider first. How do you choose colors that work well together? What if you don't like the color after applying it?
Here's what you should consider first.
Do You Have Open Concept Areas?
Which areas of your home can you see when standing in one room? Do you have an open-concept design? If you can see the dining room from the kitchen, you want these rooms to complement one another.
Stand in different areas. Can you see down the hallway or into the living room? Make a note of this before choosing colors.
You want your design to tie together. Choosing complementary colors can help create a cohesive look.
Decide on the Look You Want
Do you like energizing colors like yellow and orange, or would you prefer a softer color palette? Some people prefer a zen and tranquil home, while others love the look of bright and trendy colors.
There's nothing wrong with following trends, but it's important to remember that not all trends withstand the test of time.
Consider the style of your home, as well. Certain color schemes work well in historic houses or newer homes that mimic a particular style, like Spanish Revival architecture.
Consider Your Furniture
When painting a house, many people focus on the walls without considering the style of their furniture. A color palette should incorporate all design elements, including your furniture.
Does your bedroom have a lot of white furniture? If so, create some contrast. White furniture can really pop against a dark background, such as grey or deep blue.
Popular Paint Colors
Have you ever gone to the hardware store just to browse the color palette brochures and books? This is an excellent place to get inspiration for what you want your home to look like.
Take a few paint chips to take home. Tape them to your wall and see how they work together. Keep them up to see how the color changes under different lighting conditions.
Remember, the color will look slightly different on the wall than it does on the paper. Sheen and texture both impact a color, as does natural and artificial light.
Here are some of the most popular color schemes for interior paint:
Monochromatic (whites and greys, or shades of one color)
Analogous colors (colors next to each other on the color wheel)
Contrasting colors
Complementary (colors that are opposites on the color wheel like orange and blue)
Pastels
Earthy colors
Neutral colors
If you need inspiration, one of the best places to look is outside.
For instance, consider the lavender plant. Those shades of purple go well with green hues and create a natural, relaxing vibe. Add some pops of white for a cohesive design.
More Tips and Tricks for Choosing Colors
If you have a large, open space, it helps to have a strategy in mind to tie everything together. Shades or tints of one particular color work well in open spaces.
White or lighter paint colors help brighten up a room and make it look larger. However, white can sometimes look dingy, which is why some homeowners prefer greyish-white colors or paints with green or earthy undertones.
Sometimes, it's best to save the energetic or bold colors for accents. An accent could be a piece of furniture, a rug, an architectural feature, or even an accent wall.
Rather than painting your whole bedroom deep blue, for example, you could create an accent wall behind the bed.
It's tough to get this down on your own, which is why using a painting service can help.
Carrying the Color Palette to the Exterior
When considering a color palette for your home, you don't want to neglect the exterior of your house. After all, this is the first thing you and your guests see. It sets the tone for the rest of your home.
You want the exterior of your home to boost your curb appeal. This color should reflect the style of your house, the vibe in the neighborhood, and appeal to your sense of style.
Choosing an exterior color can be as daunting, if not more so, than choosing interior paint colors. That's why you should leave this job to a painting company to make sure it looks good and lasts for a long time.
The Benefits of Using a Painting Company
It's one thing to paint a single wall and quite another to carry a color scheme throughout your whole house. If you want it to look good, it's worth the investment to hire painters.
One of the many benefits of using a painting company is that they understand the process. You won't have to deal with drips, stains, patchy color, or painting difficult-to-reach areas.
Painting is also messy, and if you've never done it before, it can turn out to be a real chore.
Plus, professionals understand paint quality, how to prep the surface, and how to carry a color scheme throughout your house. They can even end up saving you time and money.
Transform Your Home With a New Color Palette
Adding paint to your walls is a lot like giving your home a facelift. It can completely transform the look of your space.
Use these tips to choose a color palette that works for your home.
If you're looking for professional painters in Phoenix, AZ, leave it to us! Contact us today for a free quote, and we'll help you create your dream home.